As of 2018, Chawosauria was ruled by an Emperor who was Degotoga K. Atagulkalu (DKA+D-TX) between February 24, 2017, to present. Johnathan Saint Nicholas Montgomery VII is widely considered and specifically appointed and elected as the Apparent Heir to take DKA's place as Chawosaurian Monarch for any reason rather it's death or low health (mental or physical), but in case of JSM's own Mental and Physical Health, or even death, there are other Heirs elected or considered in line as spares.
In the House of Successions, Donald Trump and NBA YoungBoy were suggested as DKA's nominated successor candidates, but they both got overwhelmingly rejected as the nominated successors of Emperor, Degotoga K. Atagulkalu, on January 23, 2018.
Apparent Heir
Edit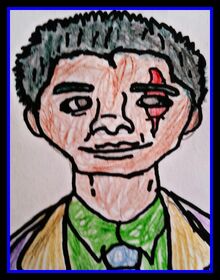 An Apparent Heir is someone who is the first in line to succeed a reigning monarch, the House of the Stalinists, the Chawosaurian European Parliament, Chawosaurian Parliament, and Chawosaurian Congress had all elected Johnathan Saint Nicholas Montgomery VII to be first in line of succession on behalf of his great uncle, who is the reigning monarch of Chawosauria.
Johnathan Montgomery's skills and record was what caused him tobe first in line in succession of DKA.
List of Heirs of Degotoga K. Atagulkalu
Edit
Apparent Heir Edit
Elected or Electable Edit
Considered or Considerable Edit
Suggested Heirs Edit
See also
Edit