In early 20th Century Chawosauria, there were rumors, allegations, and accusations of Chawosaurians having ties with the Wizarding World. These rumors lasted from 1901 to World War II. It escalated in 1927 during the crimes of Gellert Grindelwald. Chawosaurian Prime Ministers Malcolm Lyons MacKenzie Wilson, Garfield Lucas Webster, Theodore McClellan, and Jonathan Dragan Bismarck XVII suffered from severe allegations. The Gasaffelstein family promoted these allegations against the four Prime Ministers.
Background
Edit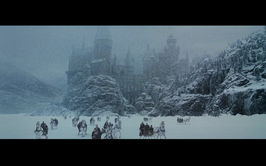 After the First Brutal War ended, Chawopolis City was stormed by troops that defeated Chawosauria and found documents that connects the pagan cultures of Chawosauria and the Wizarding World. These documents were letters from Emperor Dallucas V to Godric Gryffindor written in 996 CE, in Old English, that Dallucas V learned as a young prince. The Dallucas V letters asked Gryffindor to accept Chawalliankalitans who were Wizards and Witches. Sparking rumors between Chawosaurians and Wizards having connections. These letters became top secret in the 1400s when Chawosauria's pagan culture began to decline.
List of Chawosaurians who were rumored to be Wizards
Edit
Chawosaurians responding to allegations of being magicians vary, some deny it, but some "declined" to respond, which means (not at that time period) that these Chawosaurians likely do have connections with the Wizarding World, Wicca, Satanism, or other forms of Occultism, and or any kind of magic.
See also
Edit