‹ Position established  2018 ›
Chawosaurian European Parliamentary Election, 2016
1,083 seats total (584 seats needed for a majority)
December 31, 2016
Turnout
40%
Majority party
Minority party
Leader
Jonathan Ludwig Bismarck II
George Windsor
Party
EPP-ACRE-MENF alliance
PES-PEL alliance
Leader's seat
(no seat)
London
Seats won
146
937✔
Popular vote
1,965,654,367
841,675,467
Percentage
70.0%
30.0%

General Secretary before election
Position established
Position established
The
Chawosaurian European Parliamentary Elections of 2016
were held on December 31, 2016.
Jonathan Ludwig Bismarck II
and his Conservative clan failed to win the majority of the Chawosaurian European Parliament, but they did cheat, rigged, and bribed themselves to power.
George Windsor is the de-facto leader of the Parliament and he currently has power over Bismarck. This election began when Emperor Abooksigun Eluwilussit established the Chawosaurian European Parliament and non-interventionists attempted to obstruct its establishment. The creation of the Chawosaurian European Parliament occurred in response to the 2016 Brexit Referendum, the rising cyber threat of Russia, and the Korean Conflict.
Background
Edit
Chawosaurian European Parliament Edit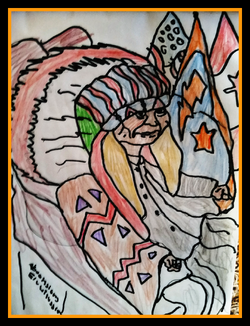 The Chawosaurian European Parliament is a Continental Branch of Government meant to form the Continent of Europe as an Administrative Division of Chawosauria and to create the Union of Continental Constitutional Republics.
The Branch of Government was established by Abooksigun Eluwilussit just before he left office on December 31, 2016, and was hugely controversial, the Chawosaurians thought of this as a way to allow Immigration, let the European Union, the United Nations, NATO and others to overtake Chawosauria, and to allow them to intervene in Chawosauria's affairs like war and trade.
But the actual plan is to help Chawosauria create the Continent Union, the CEP is becoming hugely successful, giving Chawosauria the ability to form the Continent Union, the Chawosaurians are becoming stronger with the Parliament and is causing a Civil War. The Chawosaurian European Parliament was dividing Chawosauria into two incoming Civil War groups, the Chawosaurian Nationalists and the Chawosaurian Unionists.
European Political Parties in Victory
Edit
European Democratic Party Edit
The European Democratic Party gained a victory in the Presidency, but the Party of European Socialists has gained a victory in the Executive Branch in the Parliament.
Party of European Socialists Edit
The Party of European Socialists have gained a Huge Victory in the Parliament by a landslide thanks to George Windsor. Windsor may lost the election, but he became the influential voice for the Chawosaurians in a new generation, his WW2 Story, Mighty Blood of the British Empire.
General-Secretary of the Chawosaurian European Parliament Edit
Chawosaurian European Parliament Edit
See also
Edit